Powering Real-Time Simulation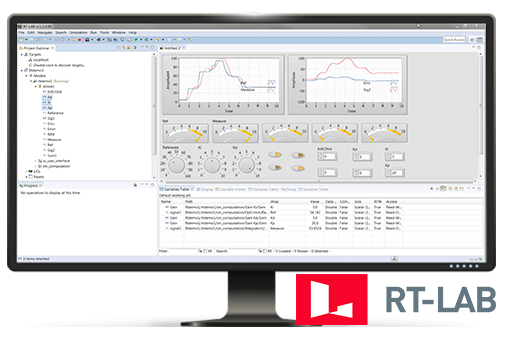 RT-LAB is OPAL-RT's real-time simulation software combining performance and enhanced user experience. Fully integrated with MATLAB/Simulink®, RT-LAB offers the most complex model-based design for interaction with real-world environments. It provides the flexibility and scalability to achieve the most complex real-time simulation applications in the automotive, aerospace, power electronics, and power systems industries.
Since its first application nearly 20 years ago on the Canadian Space Agency's Canada Arm, RT-LAB has revolutionized the world of systems engineering, whether in space, on the ground or at sea. RT-LAB enables engineers and scientists to accelerate the development of new prototypes and to meet the most rigorous testing required by new and innovative technologies.